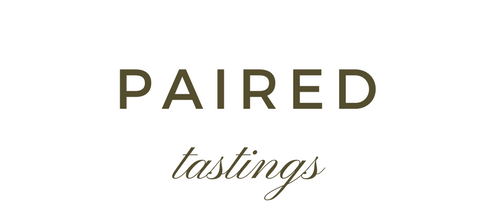 ​Hosted Walking Tour in Rhinebeck, N.Y.
Starting this spring is a special tour series of 5-7 edible locations paired with three beverage tastings. These intricate pairings will be selected to give you a taste of Rhinebeck's flavors and delectable history.

Our small towns of the Hudson Valley should be on your bucket list when visiting the region. There is a deep connection to the history, culture, artisanal goods, and local vibe that can be experienced with short walk.

Taste. New American classics re-imagined with a focus on hyper locality of the rich agricultural region. Dishes are classics with a twist, always imbued with a sense of place and purpose.
​Taste & Tour. Visit the oldest inn in America with an impressive history and past guest list including George Washington, the Clintons, and singer Billy Joel.
Taste. Guests travel from all over to enjoy Karl's specialties like old fashioned peanut brittle, chocolate covered almond butter toffee, rich dark chocolate fudge and hundreds of other handmade treats.
​
​Taste. Flavors of India's many regions to the Hudson Valley so guests can explore the traditional dishes of  their childhoods. They offer inventive cocktails and modern plates that combine the authentic flavors, aromas and spices of India with contemporary American ingredients.
Taste. committed to providing guests with a delightfully unique dining experience. As a Hudson Valley dining destination, they strive to consistently provide you with the freshest, highest quality food; celebrating the robust local bounty..
Taste. Since 1994 Samuel's has sweetened the quaint upstate New York town of Rhinebeck with classic confections, decadent chocolates, delicious baked goods, savory sandwiches and our Toby's Estate coffee,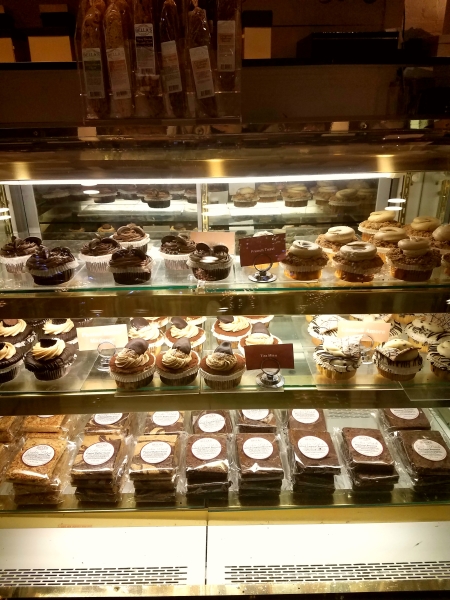 ​ Village of Rhinebeck lined with sweet shops
​For such a small village, Rhinebeck offers a diverse palate of cuisine with warm shops and cozy taverns inviting you in to experience delectable and savoury specialties. Not to be overlooked is the history and culture in Rhinebeck sometimes nicknamed the Hamptons of the Hudson Valley.

This is a small group walking tour of the village of Rhinebeck. We meet in the center of it all tasting and touring. The walk is not strenuous and includes approximately .5 miles of easy terrain. Your guide will introduce you to the historic and edible side with sites, shops, and eateries. The day includes 5-7 tasting locations with three being paired the with a cocktail, glass of wine or artisanal beer. Think seasonal, beautiful bites with a paired sip.

Some of the stops may include the oldest inn in the U.S., Beekman Arms, the Amsterdam known for their house made charcuterie, and a local sweet shop.

This guided walk is 3-hours and 30-minutes to 4-hours and starts in front of the Rhinebeck Chamber of Commerce at 23 E Market Street. ​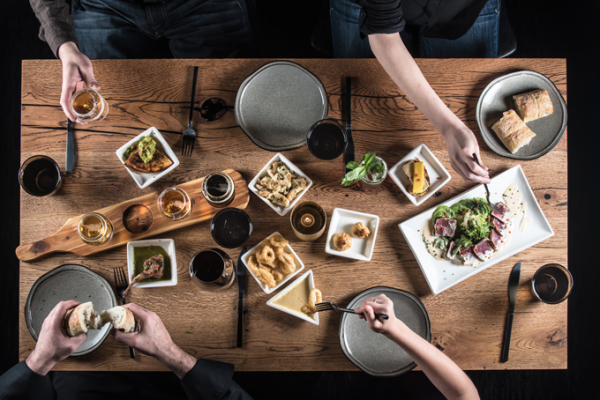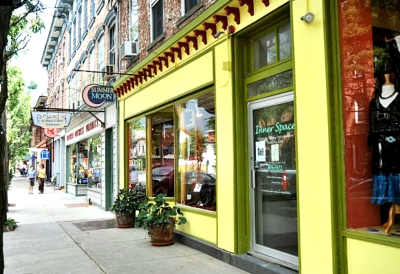 ​These are small group tours. It's
recommended to book at least 48 hours in advance to guarantee availability.​
​$ ​​85.00 per person with paired beverage (Non-beverage option is available at checkout

​​)
​​Where: In front of the Amsterdam at 6380 Mill Street. 
​

​When: ​
​A
Sunday once a month seasonally or make it a private tour any day of the week.  Dates in 2018 include June 10th, July 15th, August 12th, September 16th, and October 14th.
Take the Train out of Grand Central: ​Our meeting location is 16 miles from the train station.Take the Hudson Line to the Poughkeepsie Station. Transportation to the meeting location is not included but can be arranged or Uber and taxis are also available. Please call 845.943.9490 or email us at info@hvbucketlist.com for more details.

Take Amtrak to the Rhinecliff Station: Our meeting location is 2.5 miles from the train station.Transportation to the meeting location is not included but can be arranged or Uber and taxis are also available. Please call 845.943.9490 or email us at info@hvbucketlist.com for more details.

​Drive ​On and off street parking available within a short walk of meeting location.
​
​
Stay ​check out some suggested places to Stay  to complete your getaway.
​Request private tour information